Representing Individuals and Small Businesses in the Hudson Valley and New York City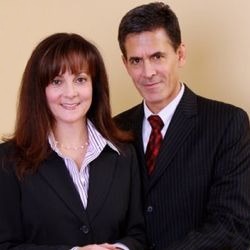 Welcome to The Law Offices of Miller & Kahn, where Scott Miller and Robin Kahn offer legal counsel and representation to individuals and small businesses located in the Hudson Valley and throughout the five boroughs of New York City.
They provide personal, straightforward and competent legal representation on a variety of legal matters. Scott Miller and Robin Kahn have particular expertise and offer quality legal representation in the areas of real property disputes, with a special emphasis on landlord and tenant matters. They also assist their clients in actions involving breach of real estate contracts, specific performance of contracts, partition actions, and residential foreclosure defense.
In addition to their extensive work in real estate litigation matters, the firm handles all matters in the New York City Family Courts including custody, visitation, family offense petitions, child support, paternity and child neglect and abuse.
Robin Kahn and Scott Miller are also dedicated to aggressively defending people who have been charged with DWI, drug crimes, theft, domestic violence, assault, and probation violations.